Participate in wellness activities and holistic health events to reset the mind, body and spirit.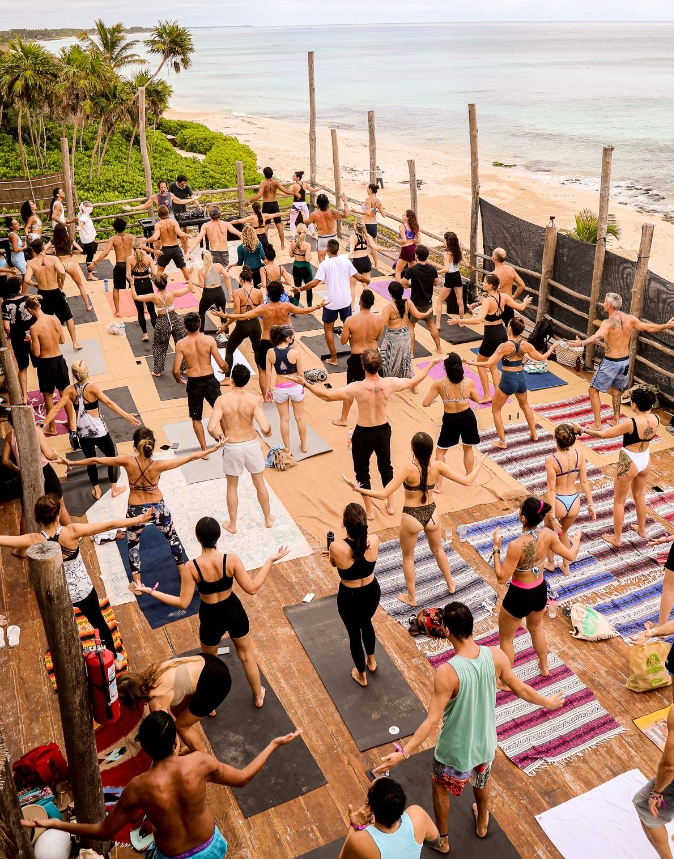 Step into an oasis where the essence of self-love flows as freely as the air we breathe
A voyage of self-discovery within a vibrant and enchanting atmosphere, where your imagination will surface and bloom like a garden in full color. Join hands with fellow seekers and celebrate the art of living, because when we create together, a universe of possibility is unveiled, and extraordinary change becomes attainable.
BRING YOURSELF TO THE PRESENT
Reconnect with your body, mind, and soul through our yoga sessions. Led by experienced instructors, our yoga classes offer a sanctuary of serenity amidst the festival's vibrant energy. Whether you're a beginner or an experienced yogi, discover inner harmony, strength, and balance as you flow through asanas and breathe in the moment.
Find stillness and inner peace in the midst of the festival's excitement with our meditation sessions. Guided by skilled practitioners, these moments of mindfulness allow you to center your thoughts, reduce stress, and tap into the tranquility within. Embrace the present and rediscover the power of a calm mind.
Embrace holistic well-being through our healing sessions. From reiki to sound baths, our experienced practitioners offer gentle therapies designed to restore your body's natural balance and promote physical and emotional healing. Immerse yourself in a world of rejuvenation and renewal.
Cultivate mindfulness and presence in your festival experience. Participate in guided mindfulness exercises that encourage you to fully engage with the beauty around you. These practices enhance your awareness, allowing you to savor every moment and create lasting memories.
Explore mindful art creation, eco-conscious workshops, nature walks, and holistic discussions. Immerse yourself in a tapestry of well-being, designed to nurture your body and soul during your festival journey.